Leasing - development
3
Brier Park Plaza
Medicine Hat, AB
72,000 SF
HF11
Calgary, AB
89,115 SF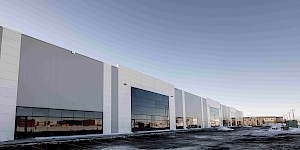 Canal108
Calgary, AB
286,950 SF | 2 Buildings
Brier Park Plaza
Address: 2250 Box Springs Blvd NW
City: Medicine Hat, AB
Type: Retail, Development
72,000 SF
Brier Park Plaza is a retail development site located adjacent to Costco and with excellent exposure to the Trans Canada Highway on the west side of Medicine Hat, Alberta.
9 acre site commercially zoned for 72,000 SF of developed building area
HF11
Address: 5035 11 St SE (formerly 5101 11 St SE)
City: Calgary, AB
Type: Industrial, Development
89,115 SF
HF11 is a 4.77 acre industrial development site presenting a unique opportunity to own state-of-the-art, newly constructed industrial bays in a high profile and central location. This development is situated within Burns Industrial Park provides quick access to a number of Calgary's main industrial transportation road ways: Blackfoot Trail, Glenmore Trail, Deerfoot Trail and 58th Avenue. Additionally, the development is in close proximity to the established industrial sector and amenities. Both Chinook Centre and Deerfoot meadows are nearby.
Ownership allows control of future location and costs. HF11 provides value to business owners. Instead of paying rent that keeps increasing, why not take control and fix or lower rent while building equity?
The industrial condo building will be built to be approximately 89,115 SF with single bays starting at 3,862 - 8,045 SF (including mezzanine space). The bays will have dimensions of 103', 105', 113', 115', 123' & 125' in depth & 30', 35' & 53' in width. An occupancy date is set for Q3 2020.
Canal108
Address: 7405 - 108 Ave SE & 7350 - 110 Ave SE
City: Calgary, AB
Type: Industrial, Development
286,950 SF | 2 Buildings
Canal108 South is a 2 building industrial development located off Glenmore Trail and 68th Street SE in the Dufferin North Industrial Park.
Building 1 is 131,350 SF/185' deep with bays from 7,500 SF to 10,200 SF. Clear height is 28'.
Building 2 is 155,600 SF/190'-210'-235' deep with bay sizes from 7,600 SF to 12,900 SF. Clear height is 32'.
Some other features include:
Trailer/outside storage
Exposure to Stoney Trail
Exclusive/multiple truck access points
Proximity to CP Intermodal facility
Numerous restaurants in area at 52nd Street
Area serviced by bus route 149 (68th Street) and 23 & 150 (52nd Street)
Route 149 connects with Route 23 and 302 BRT
Access to major industrial roadways
Upgrade to 68th Street and Glenmore intersection to be completed in 2021​​​​​​
| | |
| --- | --- |
| Building 1 | 131,350 SF |
| Building 2 | 155,600 SF |
| TOTAL | 286,950 SF |
Brier Park Plaza
Medicine Hat, AB
72,000 SF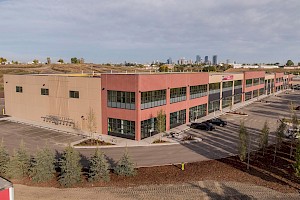 HF11
Calgary, AB
89,115 SF
Canal108
Calgary, AB
286,950 SF | 2 Buildings